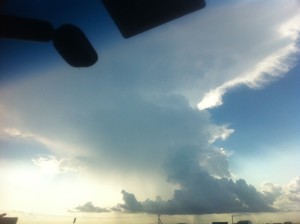 While I was working as a corporate executive, my other passion, besides analyzing businesses, that I loved and spent my free time on but that I didn't really talk about a lot was my spirituality and my connection with God.
Put it in words that you recognize as true for yourself – Source, the Creator, the Universe, Soul, Goddess… it wasn't about religion for me but about SPIRIT, if you will, the Holy Spirit moving through me and expressing into the world.
My friend, Jaron Banks, says "I AM God's Dream".(1) Jaron's website here
The DREAM of PURE SOUL connection in my heart, the feeling of LOVE when you look at BEAUTY that MOVES YOU , my childhood connection with the stories of JESUS and of his work and parables. These were my "rock", what I rested upon during stormy seas.
Finding the Inspiration to Keep Going Continue reading The Taxi Ride, or, INSPIRED STRATEGIES lead to OUTCOMES that are BEYOND WHAT WE HAVE IMAGINED, and, Finding the Inspiration to KEEP GOING