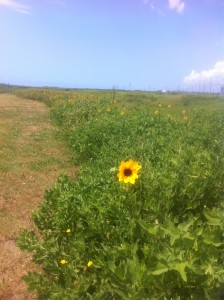 Where is the PLACE THAT SEEDS YOUR DREAMS?
That place of SAFETY and of LOVE, where you are unconditionally welcomed and accepted?
The place from which, once rested, you can FIRE YOUR PASSION?
….a passion so strong and connected with our spirit that it can RESURRECT OUR LIVES, whether it saves us from physical peril, or it saves us from a life that FEELS LIKE we are dying.
Connecting to the Place that SEEDS OUR DREAMS
Perhaps you have this place inside you, or maybe you are fortunate to have a physical place or close relations that support the seeding of your dreams.
Many of us do not have such a place organically seated inside of us. Yet this place is fertile ground for the seeding of our dreams, for YOUR DREAMS.
Strategies that bring us Success PERSONALLY are fueled by our own INSPIRATION
STRATEGIES can be executed flawlessly… look for the opportunities, staying focused on your goals.
But it is the INSPIRATION that makes our OUTCOME PERSONALLY SUCCESSFUL, and inspiration springs forth from that place that seeds our dreams.
Inspiration that provides you with the CLARITY to achieve your "future picture", your desired outcome, SUSTAINS you with life-enhancing emotions and support, and gives you the CRITICAL ABILITY to execute your most important strategies.
LIFE IS A WHOLE PICTURE
Despite a culture that contributes to the separation of time and effort and relationships into "work" versus "pleasure", into "me" versus "you", into "us" versus "them", the LIVING OF OUR LIVES is a whole picture.
In the squeeze of achievement, of getting to the next thing, it's easy to push aside that which isn't pressing in on us. Even if what's getting pushed aside is a key part of our lives. Or a key person.
A day goes by. A week. Weeks. A year.
Do nothing about it and that year turns into 20.
And the seed sits on barren ground, or in a darkened cupboard. Until you cannot remember that it was even there in the first place.
How do we connect to that place that seeds our dreams? First, MAKE A CHOICE, from the HEART
Let's face it, seeding your dreams, seeding what's most important to you, comes from the heart.
A lot of times the mind comes in and tries, through analysis, to look around and figure things out because, well let's face it, the mind likes to run things. The mind is like a sub-alpha dog in a pack. My dog was like this and if I didn't step up and take the leadership role, he would test me and go for it. Sometimes he would just test me for the heck of it.
So the FIRST STEP is to search around in your heart AND SEE HOW YOU FEEL ABOUT IT; about whatever you are desiring to accomplish. Searching around is choosing to connect, and this CHOICE opens gateways to who you really are. And the CHOICE and the ACTION of feeling around in the heart, re-opens gateways that were closed.
The gateway to that place.
That seeds your dreams.
That sustains you.
And from which, you can act from your true power.
Because, drum roll, I will now reveal to you the secret of power.
POWER COMES FROM WITHIN.
It is not ordained, it is not given, it is not gained, it is not fueled by ANGER OR FEAR.
IT IS FUELED BY LOVE.
LOVE is it's OWN AUTHORITY.
Love is kind of like the OCEAN. Water in a drop seems so tame, so mild. But get out onto the OCEAN, stand in a rip tide at just below knee height, AND YOU WILL KNOW it's mind-blowing POWER.
LOVE WORKS LIKE THIS.
It creates it's own resonance field, it generate's it's own energy.
You know the mama bear? LOVE also WORKS LIKE HER. When we allow ourselves, to connect, with that place in our hearts.
WHEN WE RE-EMBODY OUR DREAMS.
WHEN WE DARE TO REMEMBER.
That is when…. LOVE WILL FORTIFY YOU, LOVE WILL NOURISH YOU, LOVE WILL GUARD YOU, LOVE WILL BE YOUR GUIDE.
This is the secret OF TRUE POWER. TRUE INFLUENCE.
This is the power to CHANGE THE WORLD.
And if it fuels your strategies, GET READY FOR LIFE CHANGING RESULTS, FOR POWERFUL OUTCOMES.
DECLARE YOUR OUTCOME
In scripture, God says "I AM the Alpha and the Omega" (1); this means that God is at the same time both the beginning and the end. If God is both the beginning and the ending, then before God creates, he already knows the outcome. Isn't that cool?
Also, technically since God is infinite there is no end and so the outcome just keeps evolving from new beginnings.
Wow, that's deep. I guess I connected with THAT PLACE.
See what I mean?
(Footnote: And this isn't about religion, here, but spirituality, so use whatever term for that that works best for you.)
DECREE A THING…. DECLARE YOUR OUTCOME
Scripture says:
"…decree a thing and it shall be established unto thee…". (2) Job 22:28
This means that we decree the outcome, but we trust God to show us the way. I learned this from Robert Tennyson Stevens of Mastery Systems(3) who wrote a book called Conscious Language(4).
From the connection with that seed, in that place that fuels your dreams, HOPING with all your MIGHT and with all your LOVE and VISUALIZING A SUCCESFUL OUTCOME, YOU ARE, I AM, in essence, DECREEING A THING.
When we DECLARE AN OUTCOME FROM THE HEART, while INVOKING THE SOURCE OF OUR INSPIRATION, we touch a divine SOURCE of power that is extraordinary and BEYOND ALL EXPECTATION. At this point, FUTURE PICTURES become FLUID because, in essence, OUR DIVINE NATURE HAS THE REIGNS.
When we DECLARE this WAY while ENGAGING WITH OUR HEART, ALL THINGS ARE POSSIBLE.
This is a MANIFESTATION FORMULA. This is ALIGNMENT with a VISION.
OUTCOMES….BEYOND WHAT YOU CAN IMAGINE
When that VISION, be it for ourselves or for our greater community, is ALIGNED with DIVINE ENERGY, with SPIRIT, with our INSPIRATION, with what GOD, or our SOUL, DESIRES for us in our LIVES, then this ALIGNMENT PRODUCES a MANIFESTATION that is POWERFUL, BEYOND OUR EXPECTATIONS, and BEYOND OUR IMAGININGS.
This is why the tagline for my business Inspired Strategies is, beyond what you can imagine.
I wrote a couple of weeks ago about a challenging event (a cab ride) that required me to dig deep to stay safe and secure (5). I had to find my own support to get through the circumstances.
And I completely connected with that place that seeds our dreams and is the source of our personal power and inspiration.
At that time, hearing the reassurance of my soul and connecting with my inspiration became key to making good calls on my stock picks, to making good calls on what companies to back, on how to advocate for my team to get paid, on how to engage with management and key people at my company.
Because I could be more authentic, I became a stronger person. A more faith-filled person. A more INSPIRED PERSON.
INSPIRED STRATEGIES
Saint Germain says in Unveiled Mysteries (6) that emotions are the essence of the Holy Spirit, and reflect the desires of God, and he is talking here about evolved emotions like LOVE and JOY. He explains that emotions weave into our "thought forms", or the thoughts and dreams we are imagining and creating, and powerfully effect their ability to manifest. Thought forms filled with emotion are the most likely to manifest, and thoughts with no attached emotion languish and dissipate.
THIS IS WHY BUSINESSES, and INDIVIDUALS, whose VISION, whose MISSION, are ALIGNED WITH A POWERFUL and LIFE FULFILLING DREAM, a DREAM FUELED BY A POWERFUL EMOTION, complemented by Heart based INSPIRATION, survive, and THRIVE, INSPIRING OTHERS along the way, and why businesses, and individuals, whose GOAL is confused, or "half-hearted", is to "make a buck" only, may take off, but then FLAIL or FOUNDER with a seeming lack of direction. And yes, SUCCESS is tempered or enhanced by all that wraps around that vision, by the operations, by the execution.
When inspired businesses flail, or reach a critical pivot point, a KEY MEDIATOR of a SOLUTION is for KEY PERSONALITIES at the business to LOOK WITHIN, to look within their Hearts, and to see WHERE THE BLOCKAGE IS. Whether it is FEAR, or ANGER, or the range of emotions in between, the INSPIRATION requires REFRESHMENT, not just from a BUSINESS PERSPECTIVE but from a PERSONAL PERSPECTIVE.
Once that is explored, in the PAUSE, ONCE THAT BREATH IS TAKEN, the person, and their strategies, CAN RESHAPE AND REFORM IN WAYS THAT WERE NOT PREVIOUSLY KNOWN, answers appear like an "ah ha!" and flow forth….. to achieve their OUTCOME, that has evolved, from a new beginning.
This is why, INSPIRED STRATEGIES lead to OUTCOMES that are BEYOND WHAT WE HAVE IMAGINED.
It's the creative force, moving through us, that causes their evolvement and evolution, sometimes in a quantum leap, and it's the power at the HEART OF THE MATTER that causes us to create for the GLORY OF LOVE. (7).
~SusanInspired
© 2015 Susan V. Lacerra, Inspired Strategies, LLC. All Rights Reserved.
Footnotes and Links:
Unveiled Mysteries by Godfre Ray King, St. Germain Press:
http://www.saintgermainbooks.com/?gclid=CjwKEAjwhbCrBRCO7-e7vuXqiT4SJAB2B5u7o6bYvShLesYQmTVh1yn-1Mp8Yp8sLsOMTAjSyLneZhoCwqfw_wcB
In those moments when the going was the most intense for you that it's ever been, what was the inspiration that kept YOU going?
What inspiration, or dream, fuels you every day?
How do you receive your inspiration, or information, about how to proceed in your business, or your life?
What practices do you have that support your access to inspiration?
Please let us know in the comments.
Save