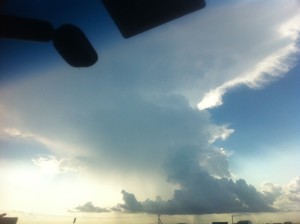 We all know that sometimes businesses, or bosses, or other people, or your family or friends are actually not negotiating in good faith, or perhaps they are setting you up for failure, or purposely putting employees in competition with each other, or any number of actually intractable situations.
Here is a series of questions to ask to assess whether the situation is tractable, or not:
Do we have the same goal?
Can my goal and theirs come into alignment?
Do we both desire an outcome where we can continue to work together?
Can we both communicate from a place of meaning, of honor, of respect, and of honesty?
Will we both act in accordance with the terms if we come to an agreement?
How authentic is my communication? And how authentic is theirs?
Can I develop TRUST in my interactions and in working with this person?
Do I have FAITH that I can deliver my terms and that the person will hold to their commitment to the terms of the agreement?
The best guide I've found to human relationships is answering these questions while holding the answer in your heart.
This is the best compass, this is my best guide.
~SusanInspired
© 2015 Susan V. Lacerra, Inspired Strategies, LLC. All Rights Reserved.
Save