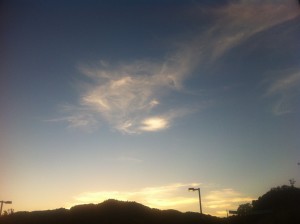 One day, years ago, I was taking a flight from San Francisco to Florida, and a man sat next to me in first class on the overlay in Texas. He was having a hard time, and I prayed with him, and we talked about angels – human angels.
This is another blog post with a soundtrack…. My new favorite song is "My Angel" by Prince Royce Listen Here.
One of the things I love to do with people is BRIDGE DISTANCES, find commonalities, bring seemingly disparate ideas and concepts together.
I feel that we can best do this by asking "what do we both care about that's in common?"
When you are doing business this approach also expands the pool of potential customers and friends. And, you know, sometimes going out of your way to help another person ends up being incredibly helpful to yourself in ways that are unexpected. Continue reading HUMAN ANGELS – OR – Bridge Distances by Agreeing What to Ask For