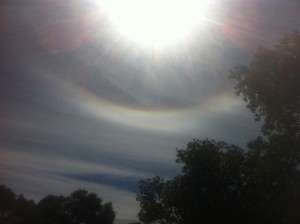 Vision is my thing; I am a Seer. A Seer is someone who can see a "future picture" with high accuracy. In business, what's especially important – to performance and success – is whether this future picture is aligned with where the business is starting, and with what management says they are about compared with what they are actually doing.
While working in investment banking as an equity analyst, I became really good at company analysis and found I was naturally talented at strategy, at strategically viewing the world, a company, its business relationships, it's operations, Now, and in relation to its "Future Picture".
The Future Picture as a Component of Business Success
*****
A lack of alignment between Future Picture and Now meant that something was off, and there might not be business success the way management predicted.
Alignment between Future Picture and Now meant the business as an investment by shareholders could be a home run, maybe even a hit out of the park.
*****
And when the Outcome is a hit out of the park, Continue reading What's Your FUTURE PICTURE? and OUTCOMES that are a HIT OUT OF THE PARK